Services by

Call: (916) 920-8620

Commingled Plastic Recycling and Molding
Good Innovation LLC is Northern California's authorized agent for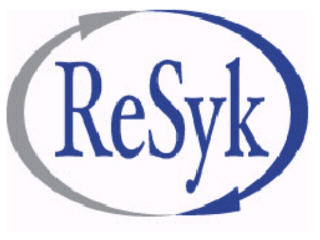 Mixed Waste Plastics Recycling Equipment and Technology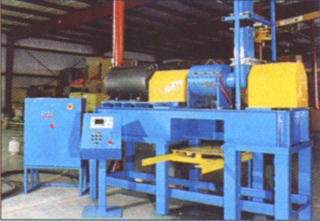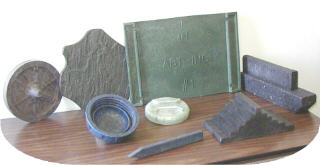 What is Commingled Plastics Recycling and Molding?
| | |
| --- | --- |
| | A large variety of materials fall into the category of plastics. These versatile materials have found their way into almost every aspect of daily life. Often described as durable materials they unfortunately spend the majority of their long life in a land fill. |
| | In 1998 the EPA found that over 21 million tons of plastics headed for land fills. They also estimated that only 5.2% of these materials were diverted for recycling that year. Why is this when a large percentage of these materials are considered recyclable? |
| | The downfall of most recycling programs is that the materials were diverted for use in traditional plastic processing. This required separation, cleaning, removal of ink and labels, and other cost prohibitive operations that cause the price of these recovered materials to approach that of virgin resins. In addition some material groups such as thermo sets, co extrusions, and highly commingled or mixed plastics were labeled as un-recyclable. |
| | This was the past, so what is the future of plastic recycling? ReSyk Inc., a Utah corporation has developed and patented non-traditional processes and equipment that allows virtually any waste plastic to be economically recycled into useful composites for nearly endless recycled content product applications. The main advantage is that materials need no separation, cleaning, or pre-processing other than size reduction into chips or flakes. Commingled, mixed, contaminated, thermo set, co extruded plastic materials can all be used as feed stock. Products can be produced of 100% waste plastics or even include a high percentage of wood, paper, cloth, dirt, or non-ferrous metals and need no virgin materials to form durable composites. They have yet to find a waste stream that could not be processed into a profitable product. |
| | Designers can now engineer cost competitive products with more material and strength then previously possible. By targeting these waste streams that would be designated for costly disposal in a land fill manufactures can often obtain feed stock for free or even get paid to except materials. This allows heavy, solid, and durable recycled content products to be produced economically without concern for material cost. |
| | This is truly Commingled Plastic Recycling and Molding! |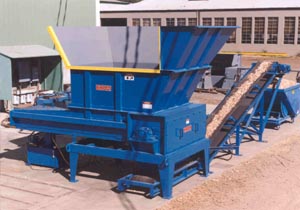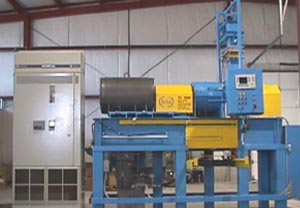 How does it work?
| | |
| --- | --- |
| | The first step involves size reduction of the feed stock into chips or flakes smaller then 3/8" in diameter. This is usually accomplished with industry standard shredding and grinding equipment. Generally materials only need to be scrutinized for large pieces of ferrous metals and cut into pieces that may be accepted by the size reduction equipment. |
| | The consistency of the feed stock materials will determine the consistency of physical properties in the finished product. Materials from one waste stream may be processed alone or may be blended with materials from other sources to obtain the desired properties. Blending can be accomplished with proportional hopper loaders or ribbon blenders during conveying. |
| | Materials are then conveyed to a hopper above the patented ReSyk compounder for processing. The equipment weighs a process batch based on the preprogrammed weight of an individual product or the maximum capacity of the compounder. Multiple or continuous batching can be utilized to achieve throughputs of up to 3000 lbs. per hour. |
| | The pre-weighed batch of material is then automatically fed into the compounder were it is heated and blended until all the different materials have bonded into a unique composite using preprogrammed parameters. When processing is complete the molten mass of material is discharged ready for molding by more traditional techniques. This entire step averages cycle times between five and ten seconds. |
| | Since it is already in a molten state no additional energy is required to melt the materials. Depending on the application extrusion, compression, transfer, and injection molding processes can then be applied to form the material into profitable recycled content products. |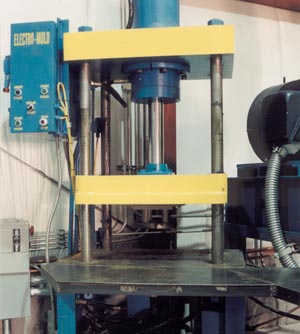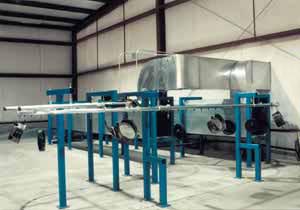 What services are offered by Good Innovation?
| | |
| --- | --- |
| | Good Innovation is an authorized agent of ReSyk Inc., offering equipment sales, technical advice, and consulting services by associates experienced in the practical application of this exciting new technology. We can apply tried and true solutions in the development of your product, process, or equipment. |
| | Our associates have been involved in the development of this process from it's conception and have the knowledge, skill, and experience that can save you time, money, and increase your profitability. |
| | Good Innovation can test your proposed feed stock or prove your product concept before committing to a manufacturing operation. |
| | We can work with your designers and engineers during product development to assure your finished parts will mold efficiently in production and perform in the field. |
| | Good Innovation personnel are experienced in the development of equipment and tooling best suited to the production of your product and can arrange turn-key recycling operations. |
| | Contact us with you product ideas or waste plastic problems and we can help you take advantage of this new opportunity. |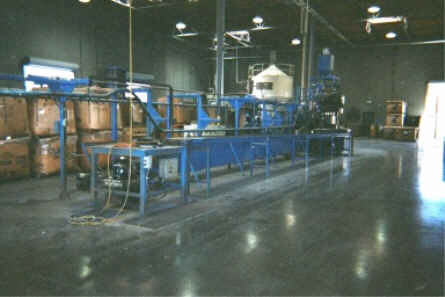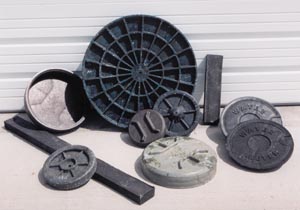 Back to our Services Page

Copyright 2003, Good Innovation LLC, All Rights Reserved